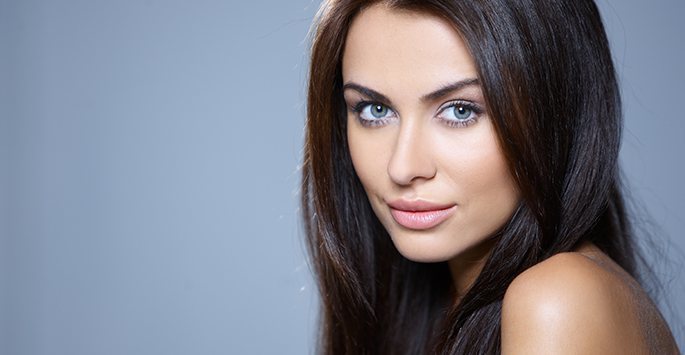 As we age, so does our skin.
Aging skin and wrinkles result from a combination of many factors. It's not just about cellular changes, collagen depletion, hormone loss, or damage caused by free radicals. The 11s – those vertical lines that appear between your brows – result from muscle contractions. When you concentrate, squint, or frown, the muscles between your brows contract, causing your skin to furrow and fold. After years of frequent contraction, those wrinkles can linger even after the muscles are at rest and that's the reason why facial rejuvenation takes over.
Natural losses in subcutaneous fat and collagen can result in sagging or "laxed" skin, often accompanied by dark "age" spots. These losses lead to flattened cheeks and drooping of the jowl along the jawline. Facial muscles also thicken with age, causing the overlying skin to crease and fold around the eyes (crow's feet), the brow (brow lines), and the lips (lipstick or smoker's lines). Present in both men and women, these common signs of aging can often make us look older than we feel.
Spotting the signs of aging.
Smile Lines
Reduce fine lines, parenthesis around the mouth and crows feet near the eyes.
Wrinkles
Erase the signs of aging by smoothing wrinkles on the face and forehead.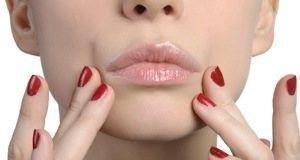 Volume
Create fuller cheeks and more supple lips, and regain that youthful appearance and glow.
Dark Spots
Be confident and beautiful; eliminate unsightly age spots, blemishes and scarring.
Ways to Look Younger
Aging skin and wrinkles result from a combination of many factors. At ProMD Health, we reverse the signs of aging by implementing the latest facial rejuvenation techniques.
Non-invasive procedures
Forever Young BBL is an innovative technology that uniquely delivers light therapy targeting the signs of aging and sun damage and effectively provides a more refreshed, rejuvenated, and youthful appearance. Forever Young BBL treats a wide variety of conditions. For skin rejuvenation, Forever Young BBL removes age spots, freckles, redness, small vessels, and more. Forever Young BBL can also be used to reduce unwanted hair and control active acne. All areas of the body can be treated.
Revolutionary
VOLUMA is a facial filler that is created from hyaluronic acid, a hydrating protein that is found naturally in our skin. As we get older, our face loses its structural support; when combined with resorption of bone and fat, our face can start to have a sagging and hollow appearance. Discover more about Voluma
Facial rejuvenation package
Dr. Gavrila's innovative approach to non-surgical facial rejuvenation is changing the way we at ProMD Health approach the difficult task of recapturing youth.
By combining the instant results and additional mid-face volume that Voluma provides with the innovative technology and rejuvenating power of Forever Young BBL, Dr. Gavrila will help rejuvenate your appearance and restore that natural, youthful look we all yearn for.
Voluma is the first and only filler FDA-approved to instantly add volume to the cheek area. Scientific evidence demonstrates regular maintenance treatments using Forever Young BBL functionally rejuvenates skin and delays skin aging.
---



Optimal results – Proven duration
If you'd like to restore youthful fullness to your face, enhance shallow contours, enjoy fuller lips or soften those facial creases and wrinkles, dermal fillers are the answer. Dermal fillers have been called "liquid facelifts" because they offer many of the benefits of a surgical facelift without the downtime.
Forever Young BBL (Broadband Light), an innovative technology that uniquely delivers light therapy targeting the signs of aging and effectively provides a more refreshed, rejuvenated, and youthful appearance. Patients who maintain a regular regimen of BBL treatments annually can reduce and delay the long-term signs of skin aging in a way that looks very natural.
Using certain dermal fillers in conjunction with our other Facial Rejuvenation treatments such as Forever Young BBL, Botox injections and PRP has provided many of our patients with satisfying and lasting results. Dr. Gavrila will assess your needs and recommend one or a combination of treatments to achieve your desired results. Discover more about Fillers
---
Natural solutions
We at ProMD Health are pleased to offer Platelet Rich Plasma (PRP) as part of our facial rejuvenation program. The treatment is ideal for individuals looking for a significant improvement in skin texture, tone, color, and volume with minimal or no recovery time. This revolutionary natural procedure literally rejuvenates your face. Collagen production has been attributed to helping correct the visible effects of wrinkles. Hyaluronic acid has also been shown to increase skin tone and volume providing a more youthful appearance. Discover more about PRP
---
Proven methods
Botox is one of the techniques ProMD Health uses to help patients look younger. Botox is a prescription medicine that is injected into muscles and used to improve the look of moderate-to-severe frown lines between the brows in people 18 to 65 years of age for a short period of time. Discover more about Botox
---
BEFORE AND AFTER PHOTOS
DENNIS REYNOLDS After a series of Botox injections, Dennis has a more youthful appearance. Gone are the furrowed brow and wrinkles on his forehead. The picture on the right was taken seven days after his first treatment.
---
JOANNA MILLER After only one session of Botox injections, Joanna appears less stressed and younger. Her treatment only took 10 minutes and was virtually painless. The picture on the right was taken seven days after her first treatment.
---
KRISTIN JONES First time patient Kristin appears happier and less stressed after only 20 units of Botox injections. Her concerning "elevens" have finally disappeared. The picture on the right was taken seven days after her first treatment.
---
Creative solutions
As we get older our fat content in the face, particularly the mid-face and chin area, loses some volume, helping to draw the skin downwards. This can make our cheeks look rather sunken and the whole face a little empty. A similar appearance is evident if one loses a significant amount of weight. To regain the appearance of youth again one can volumise the mid-face by transplanting fat typically taken from the abdomen, thighs, flank or back. This can give you a healthier glow, restore and rejuvenate your skin and help turn back the hands of time. Results can be noticed immediately as your face will look fuller, healthier and more youthful. Discover more about Fat Transfer
Our approach
With the use of modern techniques and aesthetic injectable products, the appearance of age can be suspended—even reversed. Dr. Gavrila's trained eye and exemplary skill in the intricate application of dermal and intra-dermal fillers, Botox®, Dysport®, Ultherapy, laser skin tightening, and more will rejuvenate your skin. Your face will appear younger, and your skin firmer. Discover more about Our Approach.
Contact us today for facial rejuvenation Washington DC in Maryland in Columbia, Annapolis and Baltimore or Arlington, Virginia!