What Is EmSculpt NEO?
Emsculpt NEO is the first device designed to eliminate fat cells and build muscle
non-invasively by a unique combination of radiofrequency heating &
HIFEM in a single treatment.
How Does It Work?
Synchronized RF for fat elimination.
• In a single EMSCULPT NEO®
treatment, HIFEM+ produces thousands of
electric pulses
• The induced currents depolarize motor neurons that trigger muscle
contractions
• This leads to an induction of thousands of muscle contractions in a single
30-minute session
Is This FDA Approved?
EMSCULPT NEO is FDA cleared for:
● Non-invasive lipolysis (breakdown of fat) of the abdomen and
reduction in circumference of the abdomen.
● Improvement of abdominal tone, strengthening of the abdominal
muscles and development of firmer abdomen. Strengthening, toning,
firming of buttocks, thighs, and calves. Improvement of muscle tone
and firmness, for strengthening muscles in arms.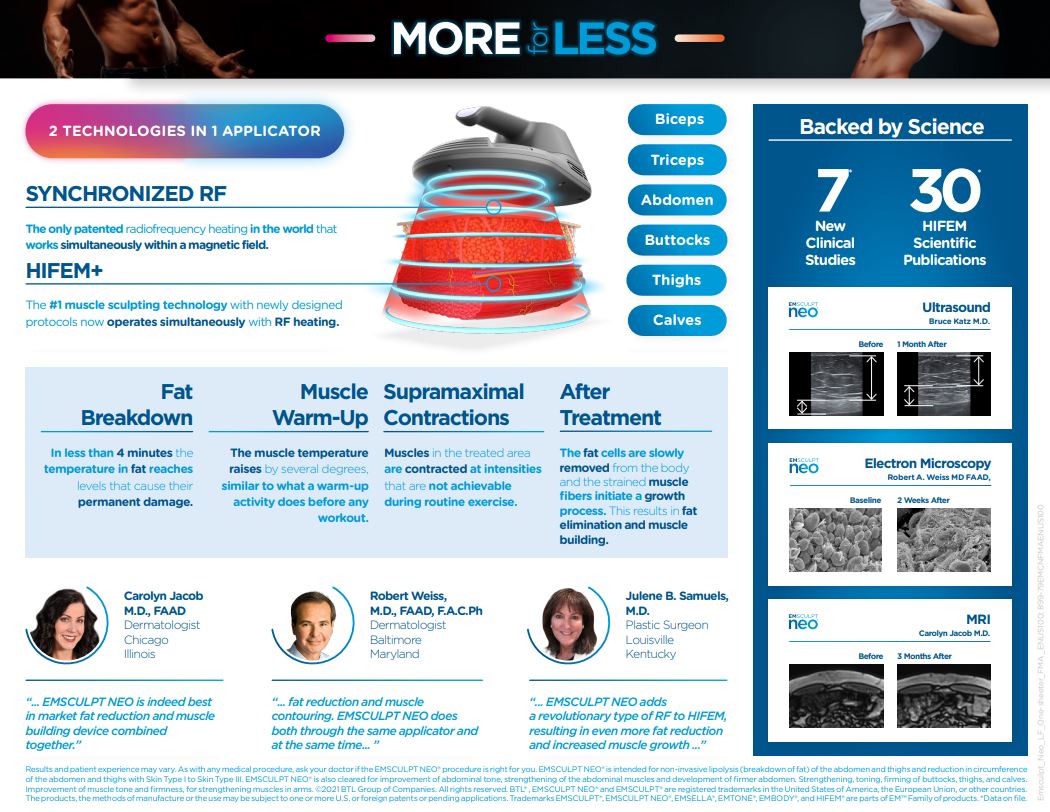 Call for Your Consultation
Are you ready to shed that stubborn fat once and for all? You can get rid of it permanently with EmSculpt NEO. Book your personal consultation and contact ProMD Health in Baltimore, MD today!