Aging is a natural process that we all go through, but that doesn't mean we have to accept visible signs of it on our skin.
Taking care of your appearance isn't about vanity, but rather ensuring your body feels good on the outside as much as it does on the inside. That's where ProMD Tox Bar comes in – a luxury skincare lounge that offers a range of services, from Botox to Fillers, to revitalize your skin and reveal a younger-looking you.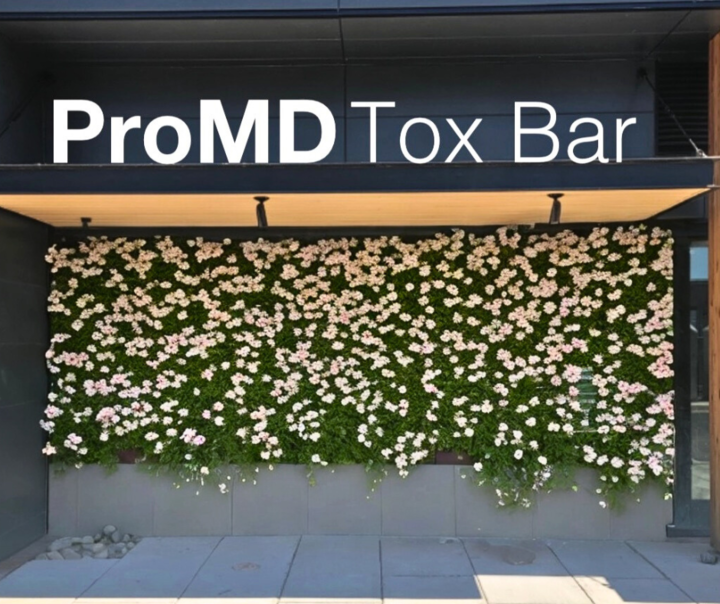 The moment you step through the doors of ProMD Tox Bar, you'll immediately feel a sense of calm with the elegant space and modern atmosphere that surrounds you.
The lounge is designed to be more than just a place for beauty treatments, but also a social oasis that promotes inclusivity, comfort, and overall well-being.
At ProMD Tox Bar, our services are swift, non-invasive, and performed by experienced professionals.
Whether you're looking to reduce wrinkles, plump up your lips, or enhance your cheekbones, our specialists can help you achieve your desired look. You'll never feel rushed or pushed towards any particular treatment – we believe in providing personalized recommendations based on your goals and individual features.
It's more than just a luxury skincare lounge – it's a community of like-minded people who believe in taking care of themselves.
Our clients come from all walks of life, and we ensure every person who steps into our lounge feels seen and valued. You'll find a welcoming environment, where we listen to your concerns, answer your questions, and guide you towards your best possible self.
But, that's not all! Our IV therapy options are designed to provide you with the fastest and most effective way to optimize your vitamin, nutrient, and mineral levels. Say goodbye to the days of dehydration and stress-related conditions, and hello to the benefits of IV therapy. Not only will our treatments leave you hydrated, but you will experience renewed energy, immunity, athletic performance recovery, anti-aging benefits, and even hangover recovery. 
As we age, our skin goes through changes that can be daunting to confront, but our team at ProMD Tox Bar can help you navigate the process with ease.
We believe in the importance of self-care, especially when it comes to how you feel about yourself. Uncovering your most radiant self is not only achievable, but it's something everyone deserves.
Indulge in the luxurious experience, let us take you on a journey to uncover your most radiant self. Our range of services, elegant space, and social atmosphere work together to provide an unforgettable experience. With ProMD Tox Bar, you can transform your appearance into something that makes you feel amazing – both on the inside and outside. Come visit us today and see what we can do for you!